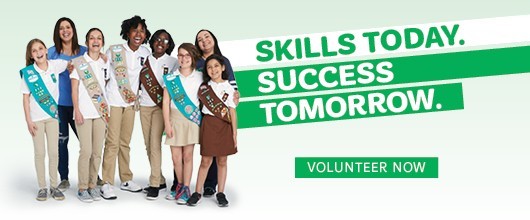 Join Girl Scouts Today!
When you unleash your inner G.I.R.L., you can accomplish anything!

At Girl Scouts, the next opportunity to stand up, speak up, and take the lead is never far away. With us, you'll discover the G.I.R.L. (Go-getter, Innovator, Risk-Taker, Leader)™ in you, and watch her shine, again and again.
Will you find a sustainable solution to a problem in your community? Will you explore the great outdoors? Build a robot? Learn to code? Conduct environmental experiments, and more. 
Research shows that Girl Scouts are twice as likely as non-Girl Scouts to participate in activities that shape their character and open up new worlds to them. That's why we're always striving to develop new girl-tested, girl-approved program content on diverse topics. 
With us, the possibilities are truly endless. Discover all you can be and everything you can accomplish when you have the right tools and a safe space to shine—and work together to change the world.
Let us help you get started. Annual membership fee is $25.
Are you: